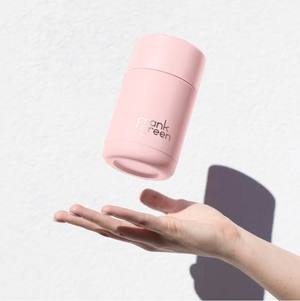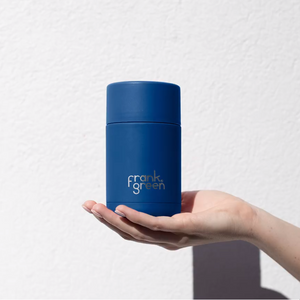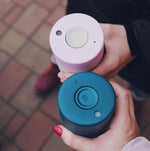 PATENTED PUSH-BUTTON LID
The one-handed push button lid will not spill or leak, so you can enjoy your evening hot chocolate in peace.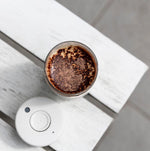 INSULATED & TEMPERATURE CONTROLLED
Keep your beverage hot or cold for hours with the help of this triple-walled and vacuum-insulated cup.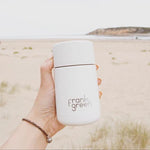 GOOD FOR YOU, GOOD FOR THE PLANET
The best of both worlds, we use high-quality materials that are safe for you and the environment.
Perfect pressie!
I just bought this for my mum for Christmas and I absolutely love it! I already have a Night Drink hot choc every evening and it is so tasty and so relaxing I thought my mum would also love it. I went for the pink mug which is just so lovely - the colour is so cute!
It's such a lovely gift isn't it Abbey! we hope your mum loves it as much as you do! x
Got Questions? We've Got You Covered.
What are the ingredients in the Night Drink?

There are many beneficial ingredients in the night drink including vitamin B6, magnesium, zinc, vitamin B6, l-glycine, l-theanine, 5HTP and passionfruit flower.

Full list of ingredients: Organic Cacao Powder (60%), L-Glycine (3000mg), L-Theanine (250mg), Magnesium Oxide (125mg), Blue Passion Flower 4:1 Extract (100mg), 5-Hydroxytryotophan (5-HTP) (20mg), Zinc Oxide (3.3mg), Pyridoxine Hydrochloride (Vitamin B6) (1.4mg), Natural Flavouring, Xanthan Gum (a thickening agent and emulsifier that prevents the ingredients from separating), Sunflower Lecithin (a natural emulsifier to bind all of the amazing ingredients together), Stevia (a natural sweetener - we use a tiny amount just to make the Night Drink taste amazing).

Cacao also contains serotonin, magnesium and tryptophan. Cacao contains only a minor amount of caffeine (less than 1%) which is not enough to disturb sleep
What's the science behind the Night Drink?

Thanks to key ingredients like L-Glycine, 5-HTP, and L-Theanine, this hot chocolate reduces the levels of stimulating chemicals in the brain to help you switch off and also supports the production of melatonin - the body's natural sleep hormone. This results in a more relaxed state before bed and a deeper, more restful sleep.
How many calories are in the Night Drink?

There are only 24 calories per serving.
How many servings do I get in the Night Drink?

You get 20 servings of deliciousness inside of every container, almost a month's worth of chocolate to help you sleep!
How long does it take to get my order?

You're in for a sweet deal when you place an order with us - your goodies will be delivered securely within 2-3 working days, shipping normally costs £3.95 but you get it for FREE when you spend £30 or more. Standard delivery is 3-5 working days, express is 1-2 working days.